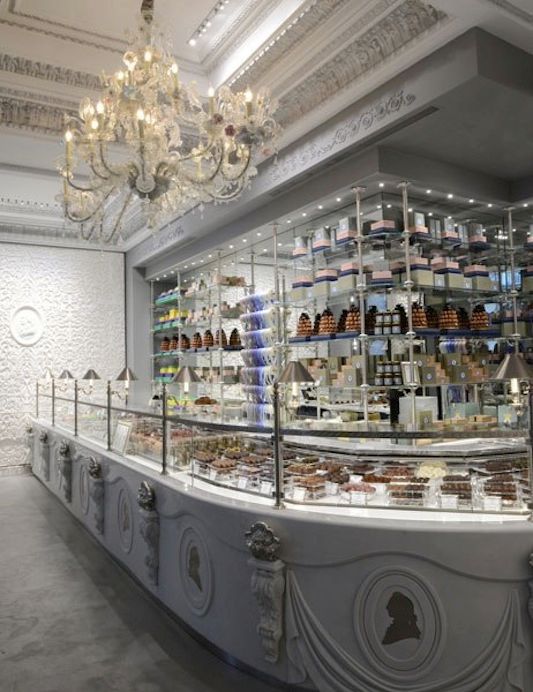 Les Marquis de Ladurée, Paris.
Patrick Roger, Paris.
Royce', New York.
Mary,

Brussels.
100% Chocolate Cafe, Tokyo.
In honor of Valentine's Day here are five of the most

beautiful

chocolate shops fro

m around the whole world.

From rococo jewel boxes to cutting-edge marvels, these dazzling chocolate shops are as wonderfully varied as, well, a fine box of chocolates.
And for th

e

real sweet t

eeth
here are 5 more b-e-a-utiful chocolate shops. Nom

!
Photos:

Architectural

Digest