Shoes named after rockers (PJ, Courtney, Shirley), an "I Heart NYC" motif, cut-up everything (when designing spring, Lim literally cut pieces of fabric and rearranged them into t-shirt dresses, pajama trousers, etc.), utility jackets, overalls, plaids, florals and an all around nostalgia for the nineties.
Can I get a hells to the yes?
More 3.1 Phillip Lim Spring 13 after the jump!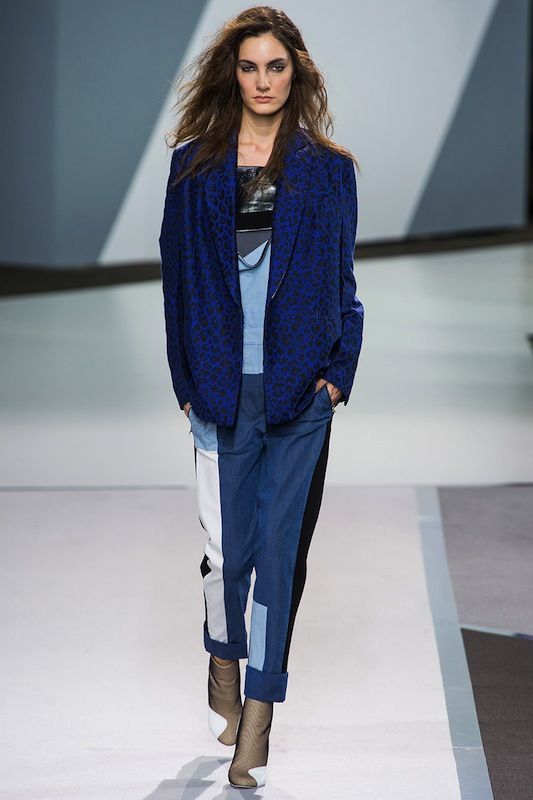 Source and photos: VOGUE