For me, Stella McCartney's genius is simple: she understands how to push a girls fashion boundaries as far as she possibly can without alienating what her girl is comfortable with.
Take her pre-fall colletion, her coats continue on the oversized theme we've all become acquainted with but her exagerated propotions aren't just in shape. She mixes in oranges, teals and tweed with her classic camels and black. Voilà! The trend has found a new playful place.  
Or the suits – sprinkled in with her chic navy number is a red suit sprigged with jumbo flowers paired with appliquéd sweaters with gigantic kestrel birds. 
Or even more simplified – how about the tortoise shell heel she casually dropped on those black boots? A relateable classic turned conversation starter.
And let's not forget that her fabrics are always incredibly luxurious.
Mooooooore Stella after the jump including candids from her collection launch party…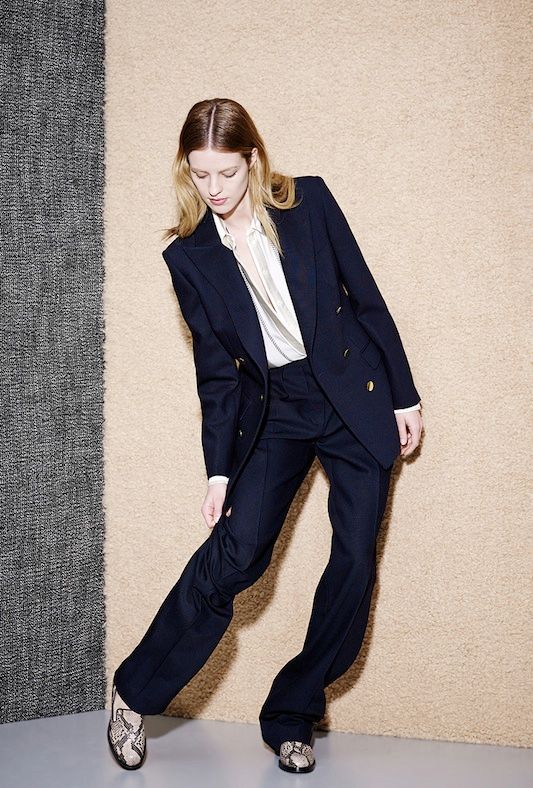 Photos: VOGUE